REVIEW - 42092 - RESCUE HELICOPTER
INTRODUCTION
It feels like yesterday that TLG released a rescue helicopter, but actually it dates back quite a few years. I'm talking about the 8068 - Rescue Helicopter released in 2011, packing 408 parts.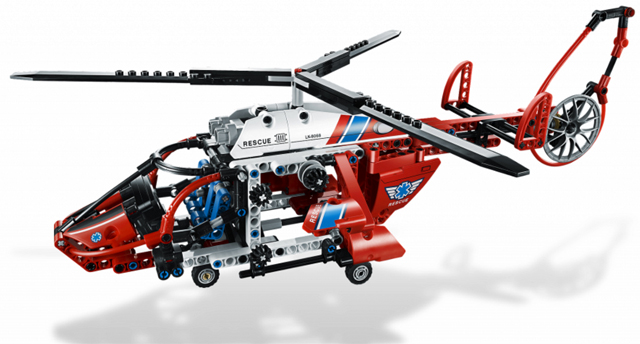 In the 2010, one year earlier, TLG released an even smaller (152 parts) helicopter. The 8046 - Helicopter, which is clearly a rescue helicopter as well.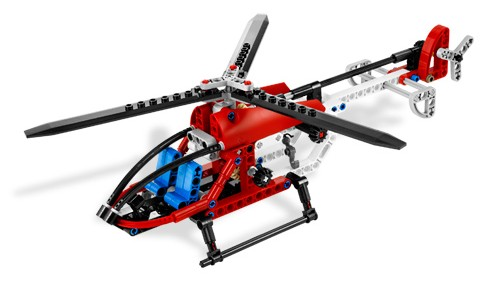 With 325 pieces, the latest rendition lives somewhere between the 2010 and the 2011 version. Let's take off for the review.
PICTURES
Pictures can be clicked to view hi-res versions. More pictures can be found in my Flickr album.
DISCLAIMER
This set has been provided by the CEE Team of TLG. It's not my goal to promote this set. It's my goal to give you an honest opinion about it. Therefore, the opinion in this review is my own and is in no way linked to TLG.
SET INFORMATION
Number: 42092
Title: Rescue Helicopter
Theme: Technic
Released: 2019
Part Count: 325
Box Weight: 451 gram
Box Dimensions: 28,0 cm x 26,0 cm x 5,8 cm
Set Price (RRP): € 29,99
Price per Part: € 0,092
Links: Brickset, Bricklink
THE BOX
CONTENTS OF THE BOX
The box contains:
1x Instruction booklet
1x Sticker sheet
4x Unnumbered bag
BOOKLET
STICKER SHEET
BAGS
HIGHLIGHTED PARTS
The white Axle and Pin Connector looks new, but it has already been released last year.
PART LIST
The part list for all the 325 parts.
COMPLETED MODEL
The completed model captures the shape of a real helicopter very well. I was surprised by this.
The landing gear has some white details, where you would expect black ones. I suspect this is because these parts are already being used in other sets in white this year. And they are being used in white in the tail of the helicopter as well. TLG tries to limit the number of different colors per set, and over the entire Technic range for a specific release period (e.g. 1H 2019). We have seen this strategy before. It probably has something to do with warehousing logistics and obviously optimising profit. When I get the chance, I will ask one of the designers/employees.
The rear section opens up, but unfortunately the life-bed can't be stowed on the helicopter. This is minor gripe for me. Maybe TLG could have designed a different bed, which would fit in the rear. It feels kinda mandatory to be able to store the bed.
LEFT-OVER PARTS
The usual left-over parts.
B-MODEL
The B-model looks like something well worth building. It's a Concept Plane with moveable wings.
SUMMARY
I wasn't expecting much of this set, but it looks really nice for such a small helicopter. It has some playability and the opening rear doors are a cool addition. When I noticed the doors could open, I expected to be able to stow the life-bed (stretcher). Unfortunately this is not the case.
It comes with a B-model which is interesting enough to build. It even has a cool feature (moveable wings).
PROS
Looks great
Opening rear doors
Winch
Cool B-model
Affordable
CONS
Life-bed doesn't fit the rear section of the helicopter
Usage of obvious out-of-place (white) parts on the landing gear
SCORE
How do I rate this set?
8 DESIGN


It captures the shape and looks of a helicopter really well.
7 BUILDING EXPERIENCE


Fun to build, but nothing really special.
7 FEATURES


The opening rear doors and winch are cool extra's.
7 PLAYABILITY


It has swooshability, but the life bed doesn't fit the helicopter.
7 PARTS


Mostly common parts and panels.
8 VALUE FOR MONEY


The B-model looks interesting enough to build as well.
7,3 FUN ENOUGH TO KEEP THE KIDS BUSY FOR A WHILE
FINAL WORDS
Thanks you for reading this review. All pictures can be found here.